Congratulations to Hans@GZP & his
1991 MITSUBISHI 3000GT Base
Hans@GZP's Garage Link
This car started out as my father's car. He purchased it new back in March of 1991. It was a pearl white 91 base 3000GT. I got it from him in 1998 with 53k miles on it. At that time, it was the coolest car in my high school parking lot. As time passed I started to slowly modify it. It started with a Borla Exhaust, then a K&N intake, next went a set of coilover sleeves, and finally a 75 shot of nitrous.
Well, the auto trans didn't like the nitrous too much. After a few bottles it started blowing transmissions. These got expensive quick since they were never covered under warranty. Finally I just decided to switch it to a manual trans. This was the first documented auto-manual swap in 3S history which led to many others following in my footsteps.
The 5 speed swap handled the nitrous just fine, but I wanted more permanent power. So, a twin turbo swap was next. I did the TT swap with a JDM engine with 13G turbos. That lasted a whole 3 hours before it spun a bearing!!! It was so fun during that time though.
After blowing the TT engine, the car sat for 9 years until one day I picked up a 98 SL that was hit in the front and decided to put the car together using that car for parts. Now the car has a full 98 swap (including flashable ecu) and a 6G74 (3.5L) swap. Not a single part is original to the car except for what is welded to the chassis.
While putting it all together, we painted the car Kirker Hot Rod Black. After the car was painted it hit a few car shows. Now it was sporting an Extreme Dimensions version 2 bumper modded to fit 99 headlights, a Cianci CF viper hood, Ksport Coilovers, twin turbo brakes, custom exhaust, and 19 inch wheels.
Now that the car was together, I had always wanted to build a matching trailer from the back half of a 3000GT. So, a week before the NG 2011 I decided to build the trailer. No plans were drawn out. It was all in my head. We placed an order for the steel and I picked up my demolition saw and went to town on a 97 SL that we had picked up with no title. After 3 LONG days with no sleep, the car was complete. The test drive with the trailer happened 5 minutes before leaving for the NG. Before that, it had never been hitched to the car.
Car first pulled into garage after having been flooded over the roof 2 times.
Adding dry ice to remove old sound deadening material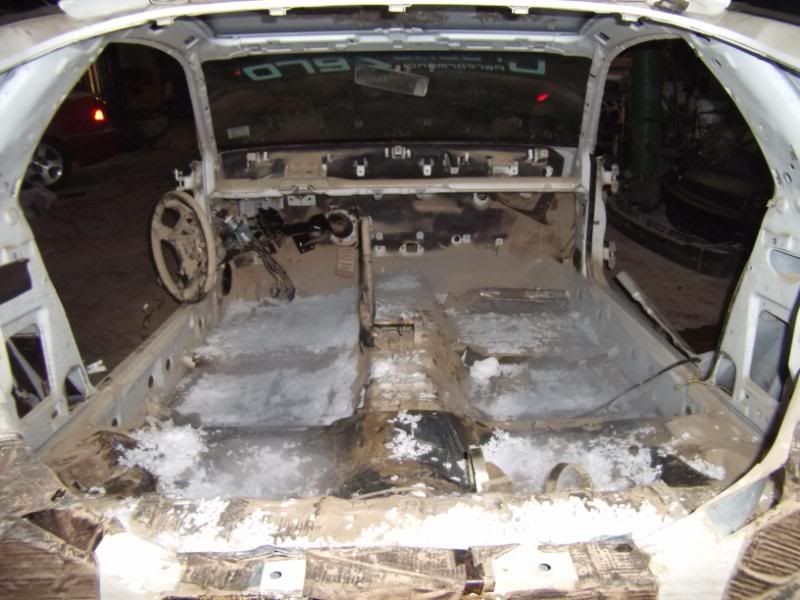 Installing 2G headlight buckets
The car primed and sealed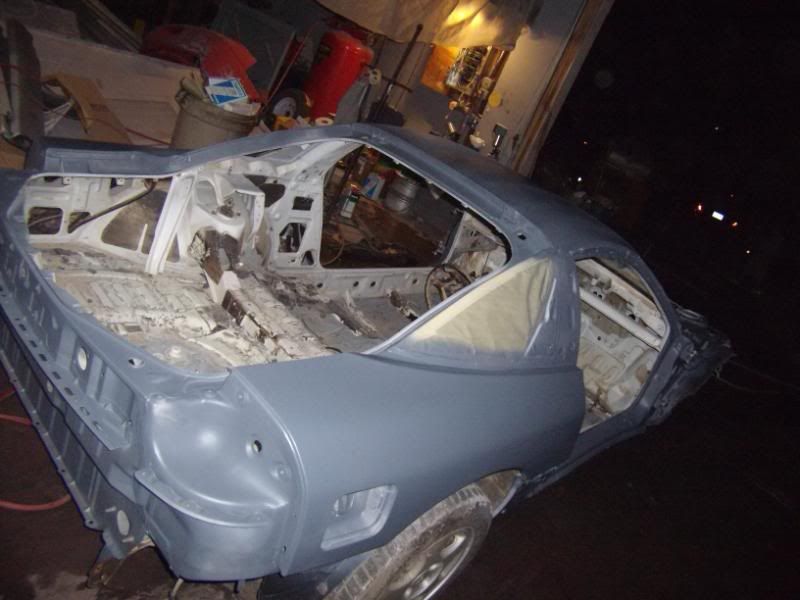 First of epoxy primer
Engine bay full painted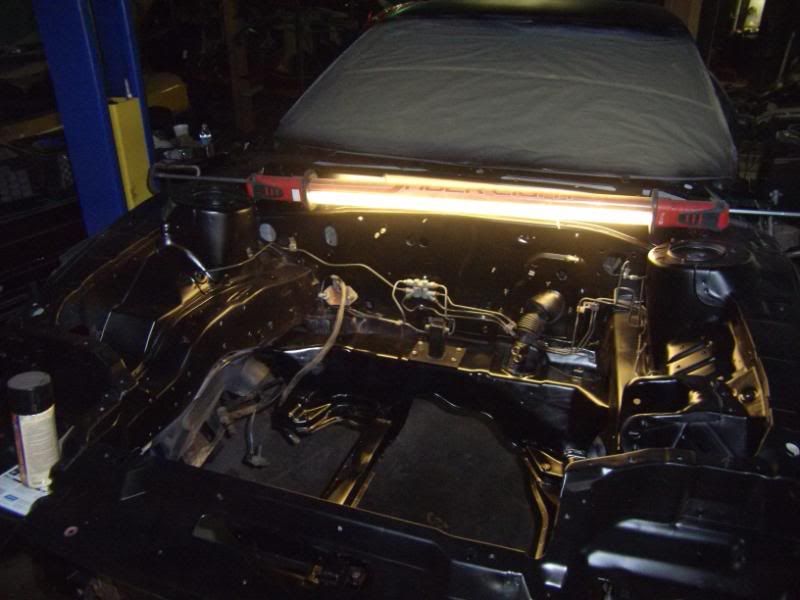 The 98 SL parts car that we used to recreate my 91 GT